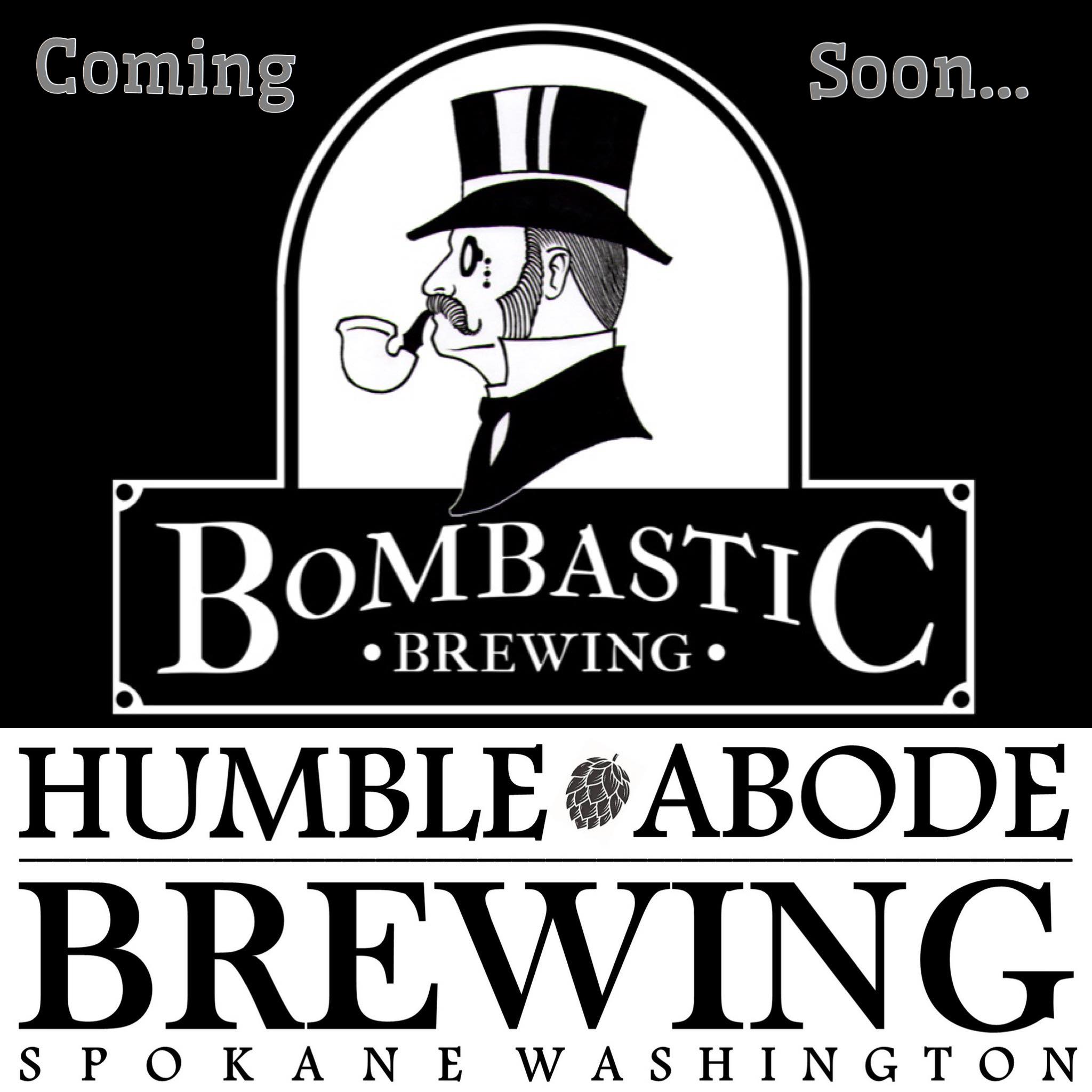 Anyone who knows us knows that we at Bombastic Brewing are all about building up our beer community. We know beer, and our community of craft beer aficionados knows beer, and everything we do is designed to grow that community in quality and quantity.
With that in mind, let me introduce you to Matt & Courtney Gilbreath and Humble Abode brewing in Spokane. Humble Abode is specializing in IPAs, and doing a fantastic job, especially with the Hazys. As we got to know Matt and see his operation we found that we had a lot in common. Humble is the opposite of Bombastic, hop forward beers are the opposite of malt forward beers; you know, "in common." At least we both have businesses ending in the word "Brewing."
We figured that a great way to pursue our mission of growing the beer community would be to brew a collaboration beer with Humble Abode, and that's exactly what we're doing!
The Humble-Bombastic Collaboration beer is coming. We've gotten together to discuss the recipe and we're working on something super fun and special, to capture the values we both bring to the table, and of course aim for super high quality.
Stay tuned, this is in the planning phase, and more information will be released as this takes shape. In the meantime, make sure you join the Bombastic Brewing email list to be the first to know when we have beer releases, and go visit Humble Abode and order one of everything! Here's their Facebook page, Instagram, and most importantly, their highly rated Untappd.
Cheers!
Bombastic Brewing
Phil Hottenstein
Matthew Skillicorn
Russell Mann