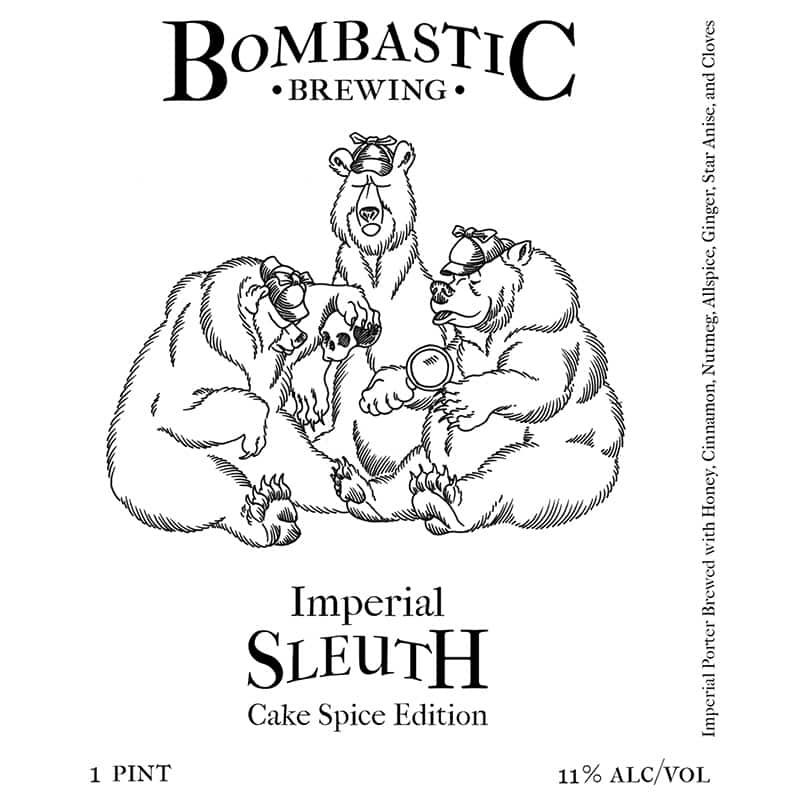 11% ABV Imperial Porter with Cake Spices
This is a rich, smooth porter brewed with honey fermented dry that deftly hides its prodigious ABV with medium body, and light roast flavor. In this Cake Spice edition, we're throwing a party!
Releases:
8/29/2020 – Can Release – See the map to find accounts carrying this beer.
Bombastic Brewing cans can be found in these locations.
Future Releases by email.  Sign up here to get Bombastic beer.