Murder on Drury Lane Caramel Brownie Edition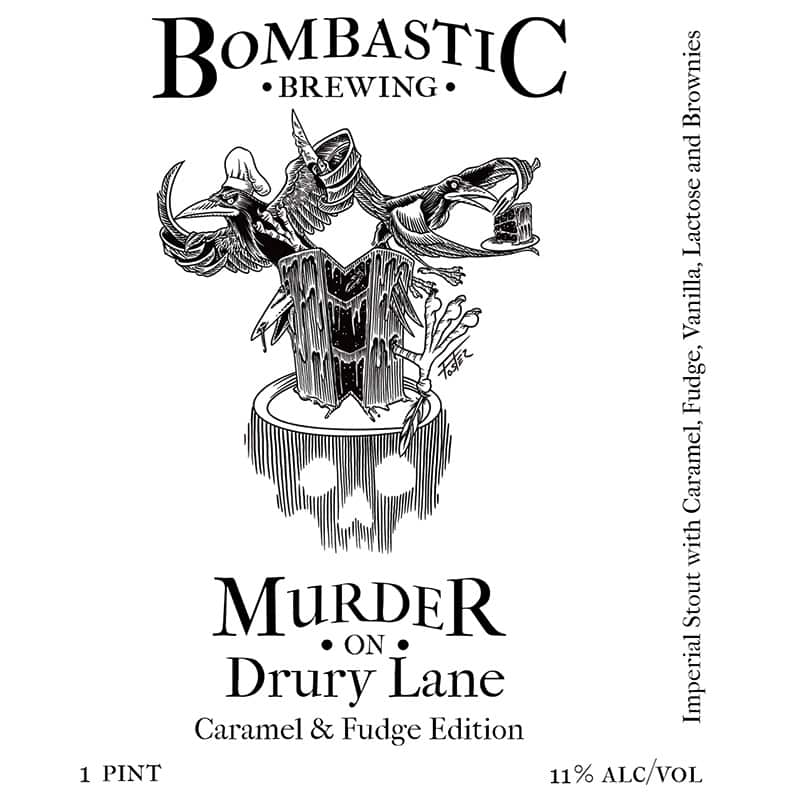 11% Imperial Pastry Stout with vanilla, lactose, caramel, and chocolate fudge.
A rich pastry stout serving layers of vanilla, fudge, and caramel.
A perfect beer to enjoy for dessert.
Beer designed by Matthew Skillicorn and Philip Hottenstein
Releases:
Cans – June 2020
Where can I find Bombastic?

Be the first to know about new beer releases

Sign up here to get Bombastic Brewing beer near you