How to get Bombastic Beer
Step 2: Order Online
When you get an email, Order Beer from our website.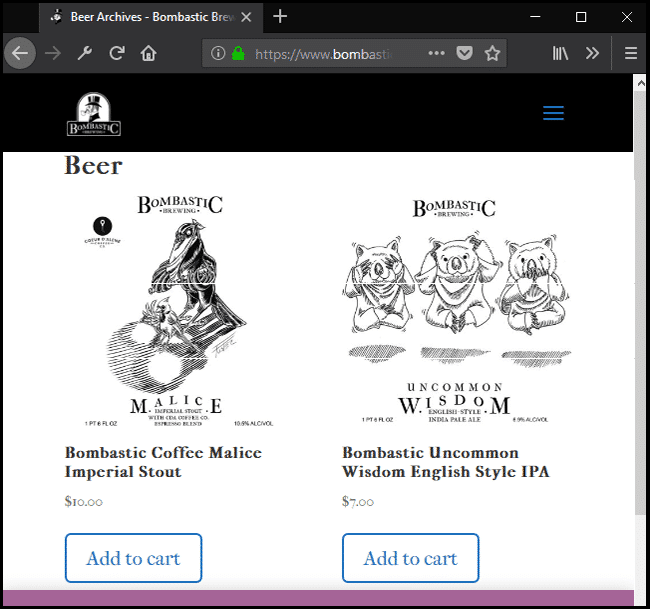 Step 3: Pick Up Beer
After ordering, show up at Bombastic Brewing, 11100 N. Airport Dr., Hayden, ID to pick up at the designated time.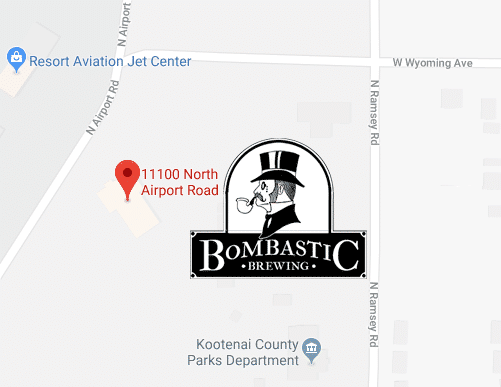 Is the Bombastic Brewing pilot location kid friendly?
Anyone under 21 years of age is not allowed inside the brewery.  However, there is space on the grass and outside that is not inside the brewery where under 21's are welcome.
What about food?
The Bombastic Brewing pilot facility is a brewery, and not a restaurant, pub, or bar, and we don't serve any food, or provide any seating.  However, 3′ across the hall from us is D-J's Pit Beef, which makes excellent, authentic BBQ with a number of great menu options.  They welcome you to get a beer from us and order food from them, and you can sit in D-J's to eat or bring your food back to the Brewery. D-J's is usually open when we're open, but that isn't a guarantee.
I pre-ordered beer and I can't make it to pick up!  Now what?

It's OK, we want you to get your beer.  Email us and we'll work something out.  If someone else can pick it up for you, you can designate a Proxy for your order either when you're ordering or after the fact.  The Proxy must be 21 or older to pick up your beer.  We're open at least once per month for Brew Day, so the longest you may need to wait is 1 month for our next open date, but we're often open other Saturday's as well.  If you are local to north Idaho, we can usually figure out a way to deliver it to you, but this is a last resort.

I work for / own a beer account, either on tap or in bottles.  How can we get Bombastic Brewing beer?

Bombastic Brewing is currently making very small, bespoke batches of high quality craft beer, and we usually sell out through bottle sales and pouring on site when we're open on Saturday's or at select events.  However, we do occasionally have kegs and bottles available for accounts, and we can let you know via our Accounts email list. To join, click the Tap Handle or