Early in the 21st century, a vision was born. A dream to unite the land of brews, bring harmony to all who pledged their strength… and make some damn good beer. Our three founders started their journey together and thus began the story… nay… the legend of Bombastic Brewing. The sections that follow chronicle the epics of our glorious three, that create our brews for thee.
Matt Skillicorn
The first time I brewed was for a school project, and we were to document the steps of any "process" and present it to the class. The project team went to the local homebrew store, without a clue as to what we were doing, and bought a kit that the owner recommended that was great for first time brewers. As expected from a bunch of college kids, the beer came out terrible… like completely undrinkable.
Fast forward a few years, my roommate and I decided it would be fun to brew a bunch of different beers and give a mixed 6 pack out for holiday gifts. None of the recipes we brewed were great, but it was still fun hanging out and brewing.
At the same time, I had started to get into the craft beer scene and going to bottle shares and tastings. This is where I met Phil. We quickly hit it off and eventually decided to do some brewing together. After several years of this, meeting Russell Mann, and slowly making bigger and better batches, we all decided to start Bombastic Brewing. Now, Phil and I collaborate on flavors and enjoy pushing the boundaries of beer, while Russell is on business development.
Phil Hottenstein
I was fortunate to have a past brewer from Goose Island take me under his wing in 2001 when I was trying to figure out how to brew beer or basically anything drinkable. Multiple sessions of making mistakes and disappointing my mentor I realized I was more of a beer lover and not a brewer. Yet, that time spent was far from a waste, he exposed to me a different realm of beer and opened my eyes to what beer could be.
With that knowledge bestowed upon me, I started seeking out beers that weren't available in my local area of Illinois at that time. I started trading beers and later on traveling to Germany, Belgium, Denmark, Czech Republic and numerous other countries to world class breweries to experience the best.
When I met Matt, it was like finding a kindred spirit; another passionate beer lover that I immediately I clicked with, who could brew the beers I had in my head. Countless garage brewing sessions later we knew we were ready to unleash our concoctions to the masses. Still to this day I am set on making sure the beers I personally love to make are made to the best possible quality when they hit our customers lips.
Russell Mann
I never drank in high school, but when I turned 21 my mother gave me a pick-six of craft beer for my birthday. My favorite out of the pack was New Belgium Fat Tire. Later I discovered New Belgium 1554. At a Halo party a friend asked if I wanted to try a Belgian beer, and of course, I said "I love Belgian beer!" having no idea that "New Belgium" was not exactly the same thing. My friend came out with a proper Chimay chalice, popped the cork and cage, and poured Grande Reserve. My eyes were like saucers, what was even going on? This is beer?!
In 2006 my wife and I bought a fine wine shop in Post Falls, Idaho. When we took over, I realized I now had a license for beer as well as wine. So I started bringing Chimay into the shop. Just Chimay, because I liked it and it was hard to come by. Eventually this grew into a 1000+ SKU craft beer selection hailed for hundreds of miles in any direction.
Through doing retail craft beer, starting beership.com shipping craft beer, a beer of the month club, and a craft beer bar, I learned the business from one perspective. I learned a lot about how breweries make and sell beer, how distributors play their important role, and how the laws work to keep everyone in line. I was invited to Sierra Nevada Beer Camp along with 11 other industry professionals and it was an eye-opening experience into how significant of an impact one beer company can have.
From this moment on, inspired by Ken & Steve Grossman, and their mother, I was determined to start a brewery that could scale to the point of having a great, positive impact. With a background in business from an IT and beer industry perspective, I built a scalable business model through Partner Brewing, where we develop our recipes on a small scale, then work with other craft breweries to scale them up to make them available throughout the supply chain and to the craft beer enthusiast. The first hurdle we encountered was regulation: our state did not want to allow us to make and sell beer this way. Because of this, I got involved in the political system in order to liberalize beer laws and enable a business model that produces wins for everyone in the whole system. The government even wins with this change, as they collect more taxes from our increased business.
While a successful business model is important, I also knew that I had no idea how to actually MAKE good beer, so I sought partners. When I was running the fine wine & craft beer shop, one day Phil walked in looking for some great beer, and we became friends. Eventually Matt came in too, and the three of us realized we had all the talents needed to actually make a go of this. Because of the laws stating you can't own two of the three tiers in alcohol, I sold my successful shop and we started Bombastic Brewing.
My goal is to build a company where I get to work with intelligent, talented, and good hearted people day in and day out. I believe in the 5 wins principle, where not only does our company succeed (1 win), but by partnering with our Partner Breweries, we help them to succeed (2 wins), we work hand in hand with our distribution partners to help them succeed (3 wins), and take good care of our retailers to help them succeed (4 wins) and ultimately provide an incredible, delicious, and fulfilling craft beer experience to the craft beer enthusiast (5 wins). That craft beer enthusiast is always on my mind as the 5th, and most important win, because that was me when I was 21, discovering the world of flavor, and the community of generous, caring, and accepting people who define craft beer culture.
Epilogue
Bombastic Brewing was officially launched in August, 2016 by three friends who enjoy the culture of craft beer and look to make a contribution to the scene. Our brews are currently distributed in Idaho, Utah, and Washington and looking to expand in the coming years. We would love to hear from you as we are just people like you… the stuff of legend.

Matthew Skillicorn
Head Brewer
Matt is an engineer by trade, and a brewer by passion. Matt lives and develops beer recipes in Portland, Oregon.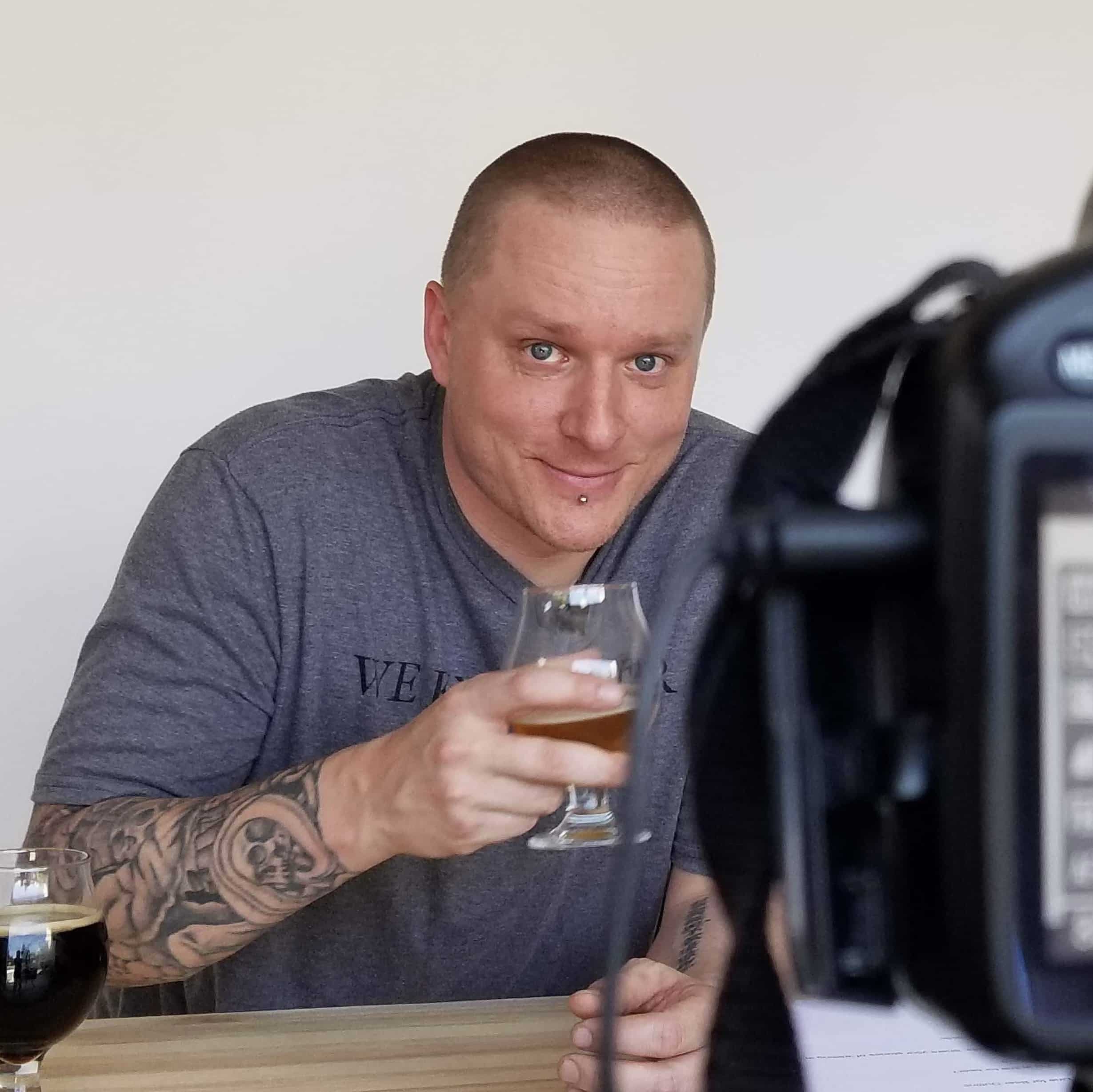 Philip Hottenstein
Vice President
Phil is the Bombastic "frontman" who enjoys seeking out rare beer, travelling all over the world for great beer experiences. He manages a railroad yard and spins rare records in his spare time. Phil lives in the Treasure Valley, Idaho.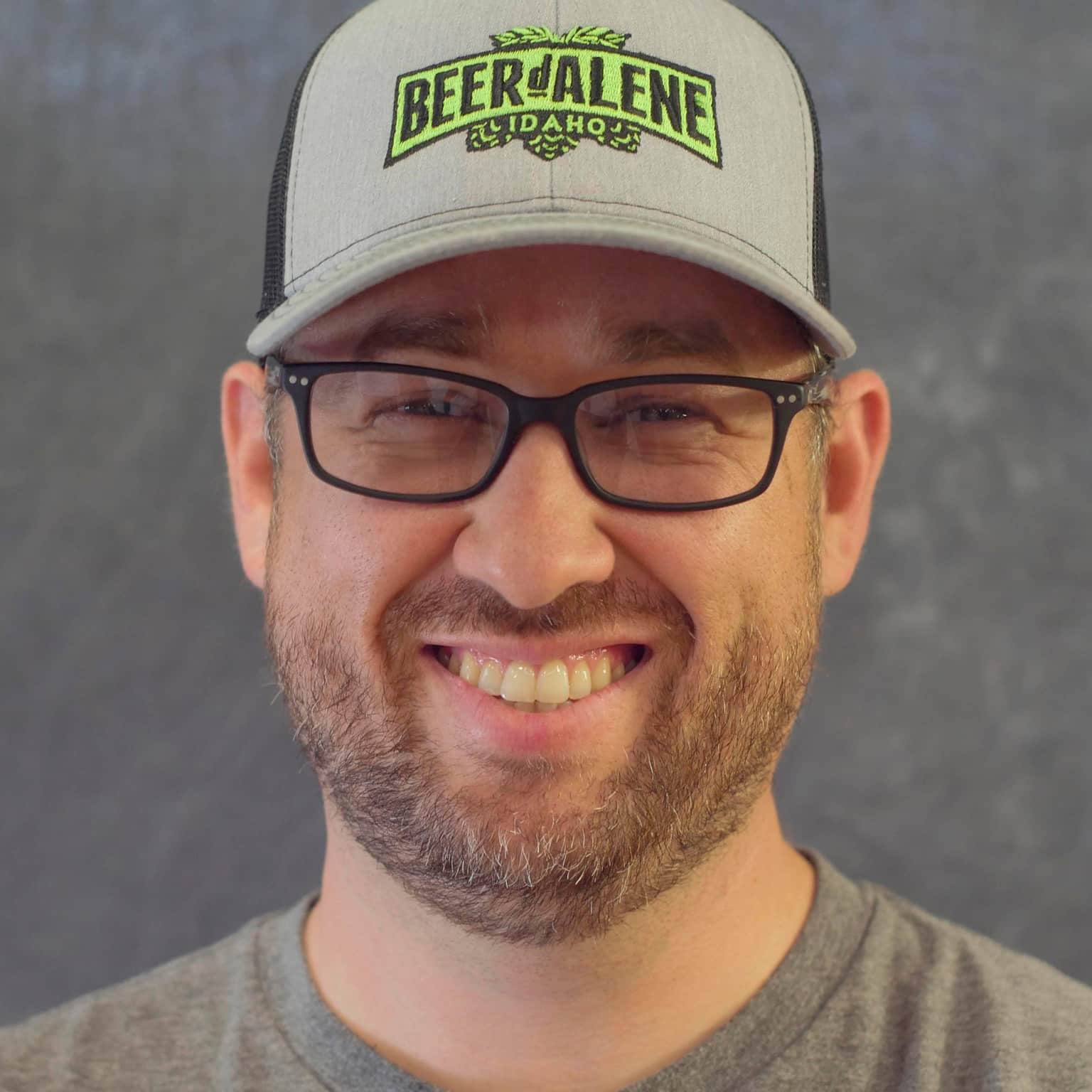 Russell Mann
President
Russell Mann is a serial entrepreneur, with businesses in IT, software, coaching, and of course beer. He serves his community through the non-profits Wired2Learn Foundation helping students with dyslexia, and Coeur d'Alene Summer Theater, a professional theater company, and through his Rotary club. His passion is building teams that grow and flourish together to do good in the world. Russell lives in beautiful north Idaho.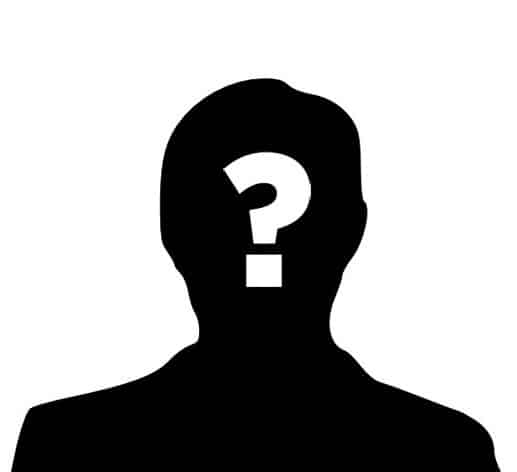 Kevin Farney
Sales - Utah, Idaho, Oregon
Kevin lives in the Treasure Valley, Idaho, but drives throughout Utah, Idaho, & Oregon to represent Bombastic Brewing.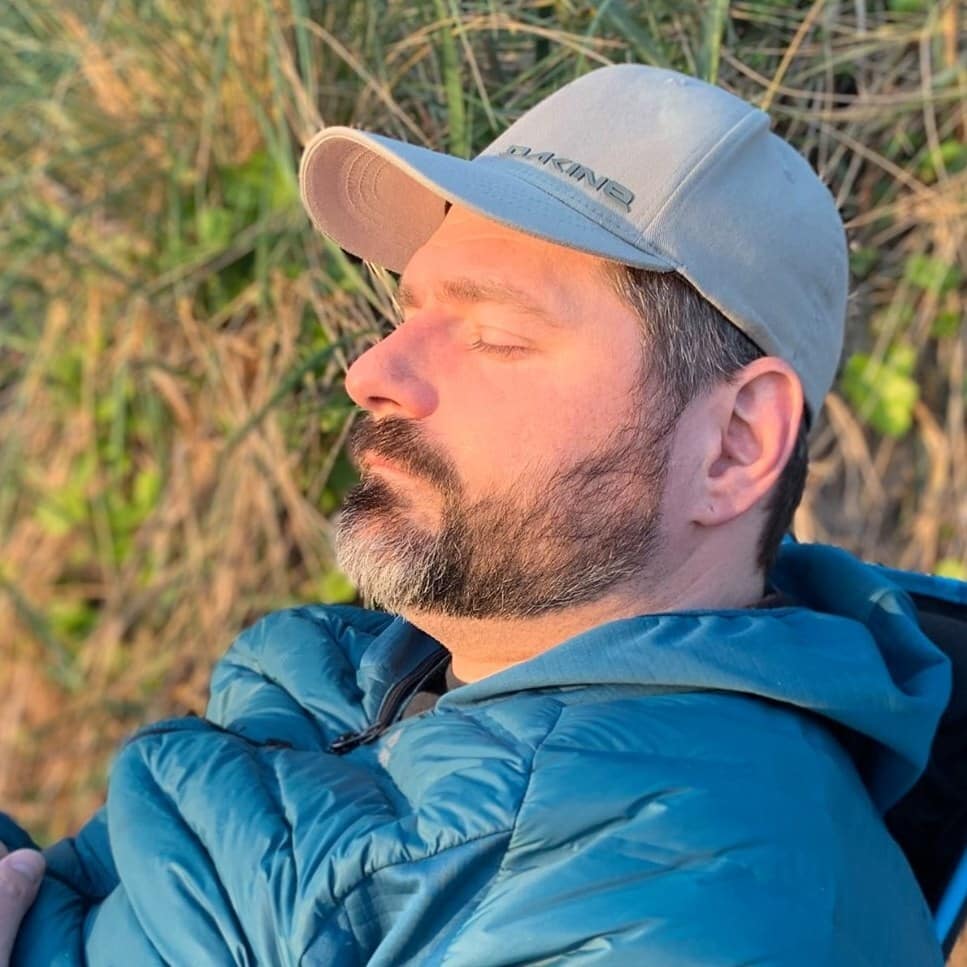 Chris Drake
Marketing & Sales - Washington, Idaho, Montana
Chris Drake is a business development African swallow. He can carry large coconuts by the husk over large distances and brings his marketing background to sling beer with best of them. He loves video games, Calvin & Hobbes, and philosophy along with his leonberger dog breed Oakly, chihuahua mutt Poka, tabby cat Sir Remington Purrs-A-Lot, and three fish that we shall not name. Chris lives in beautiful north Idaho, but drives throughout Washington, Idaho, & Montana to represent Bombastic Brewing.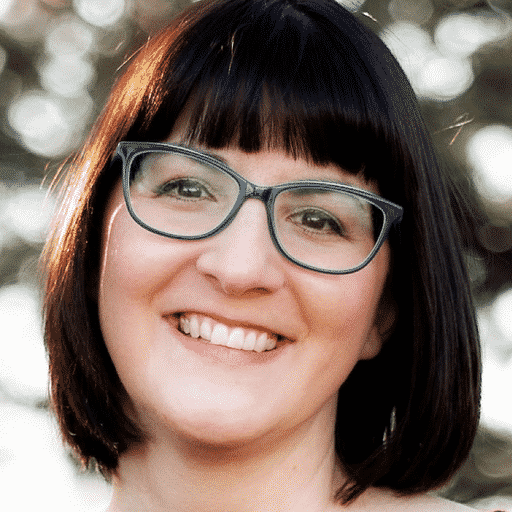 Taryn Hecker
Marketing and Press Releases
Taryn has more than 20 years experience as a writer, investigative reporter, photographer and public relations/marketing consultant. Taryn leverages her creativity, experience and broad range of talent and skills to help Bombastic Brewing grow. She does all of this while splitting her time between north Idaho and the Yellowstone area of Montana. You won't see her rustling cattle or picking fights with developers or tribes. That's just for TV.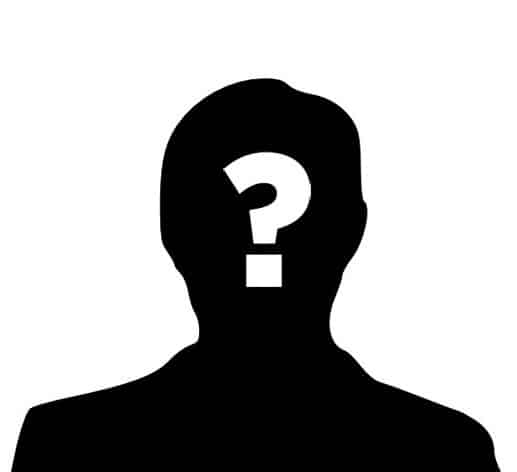 Isaac Mann
Photographer and Videographer
Isaac has is a talented photographer, videographer, and director of multiple-media productions. His artistic work can be seen on his Instagram feed.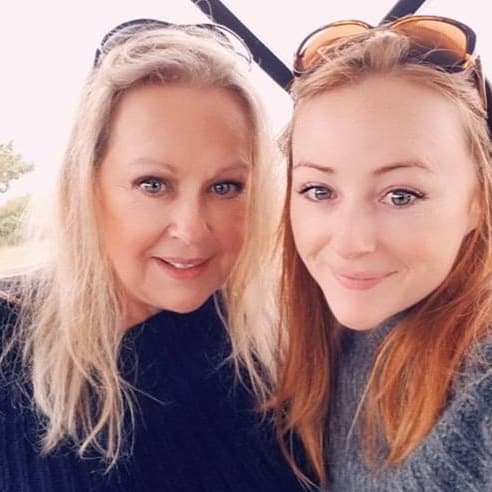 Carole Reiff
Merch and Shipping
Carole manages the merch and shipping operation. If you order from our merch store, Carole will ship it to you. She has a background shipping beer across the country with beership.com and now lives and ships from north Idaho.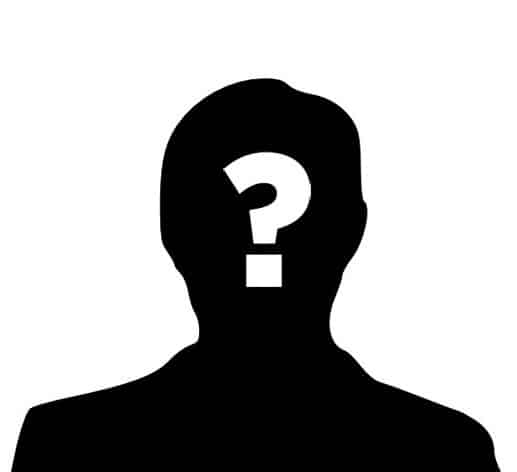 Brent Foster
Fine Artist
Brent has a background as a tattoo artist. He is responsible for the artwork on Phil's sleeve. He creates Bombastic Brewing artwork from whereabouts unknown.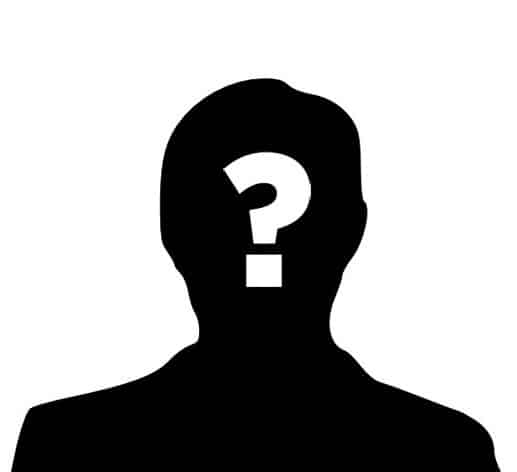 Dawn Armstrong
Bookkeeping
Bombastic Brewing Ruff Riders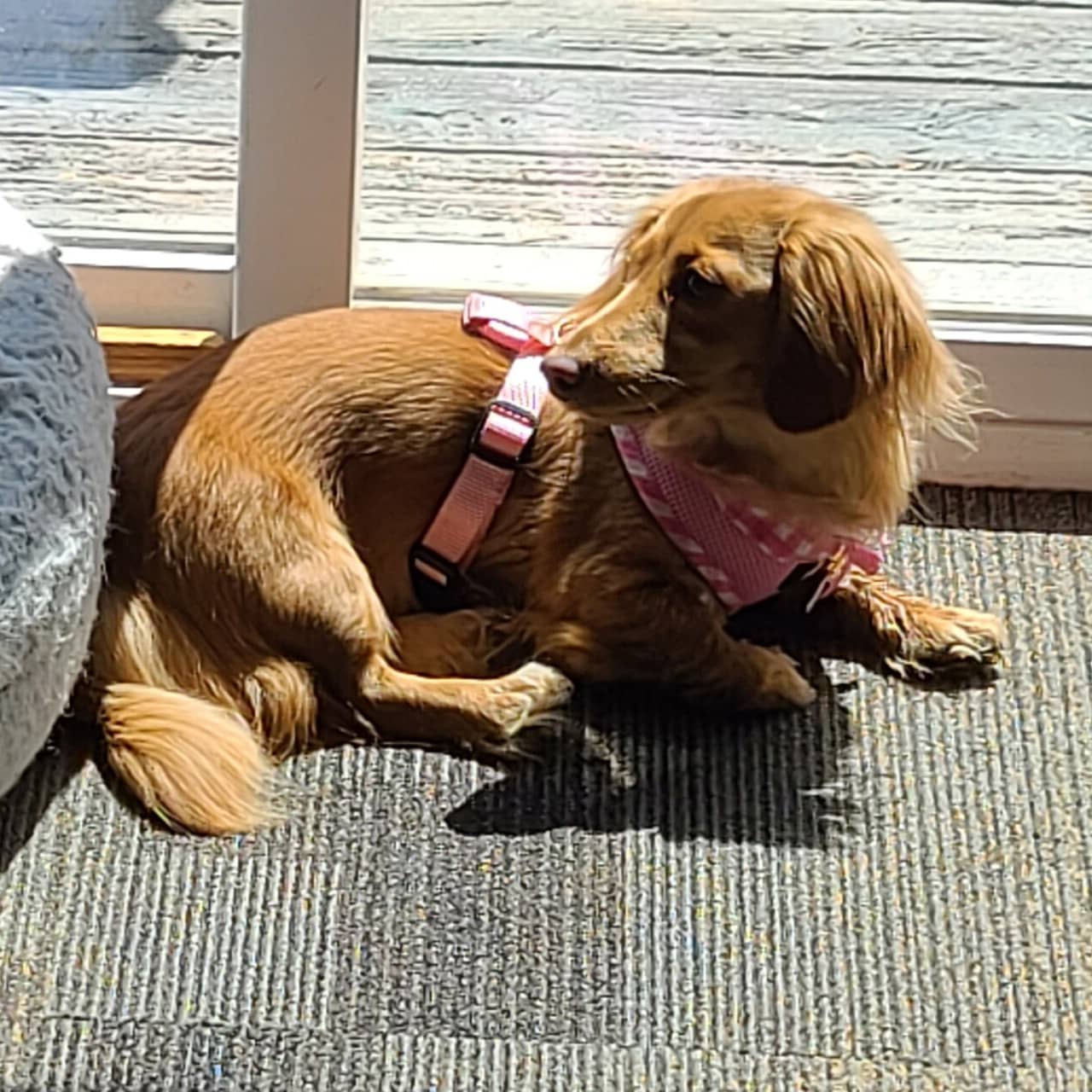 Bella
Shipping Sheriff
Bella may not be very tall, but she's very persistent, and loud. She patrols the shipping department, keeping Carole safe, and ensuring your packages arrive without any hassle.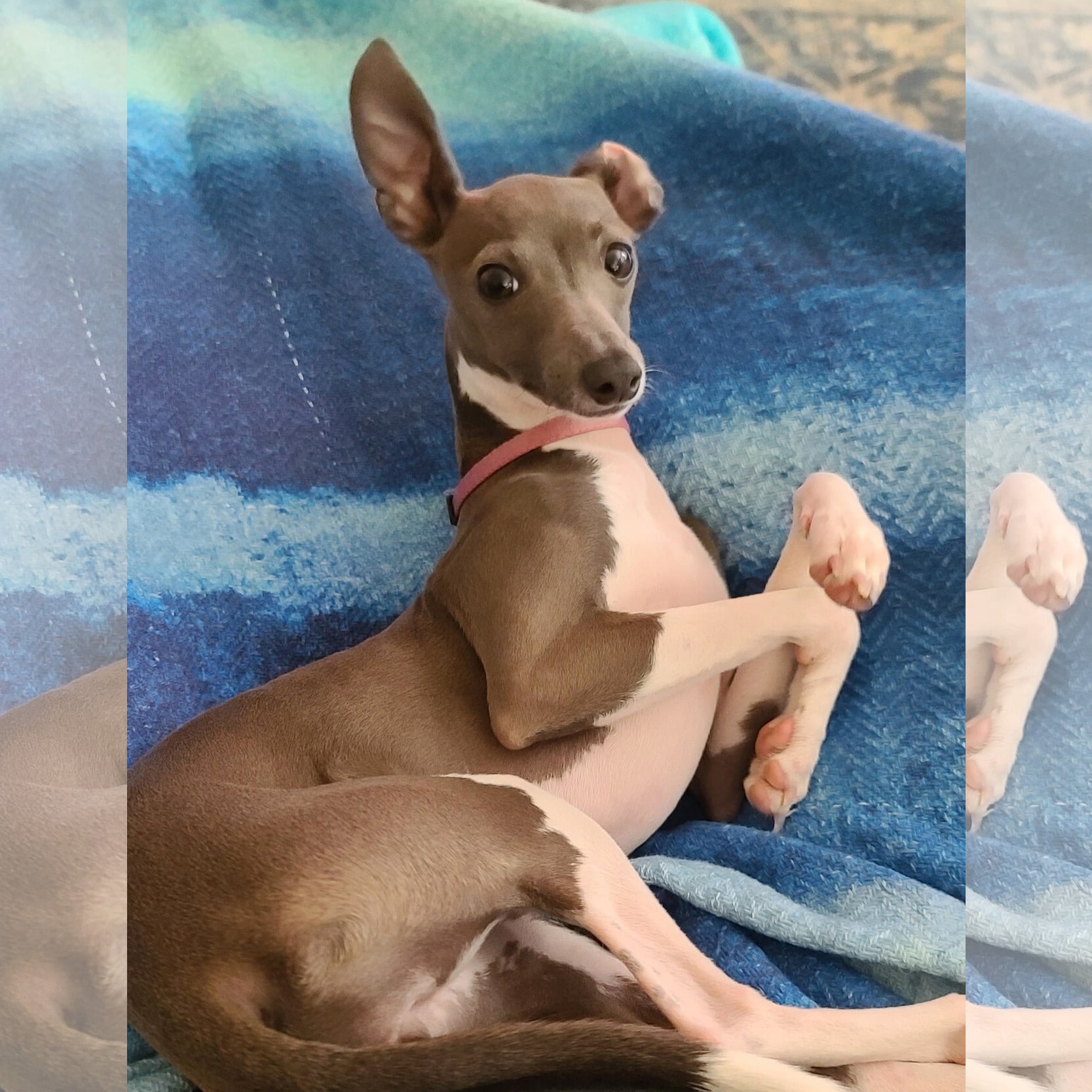 Silvana / Silvie / Silly
Department of Cuteness
Silly handles all things cute, with constant poses. When he's not working, Silly sits in Russell's lap, and tries to steal his food, and drinks any beer she finds unguarded. Silvana is Bombastic Brewing's only full time Instagram model. She's an Italian Greyhound.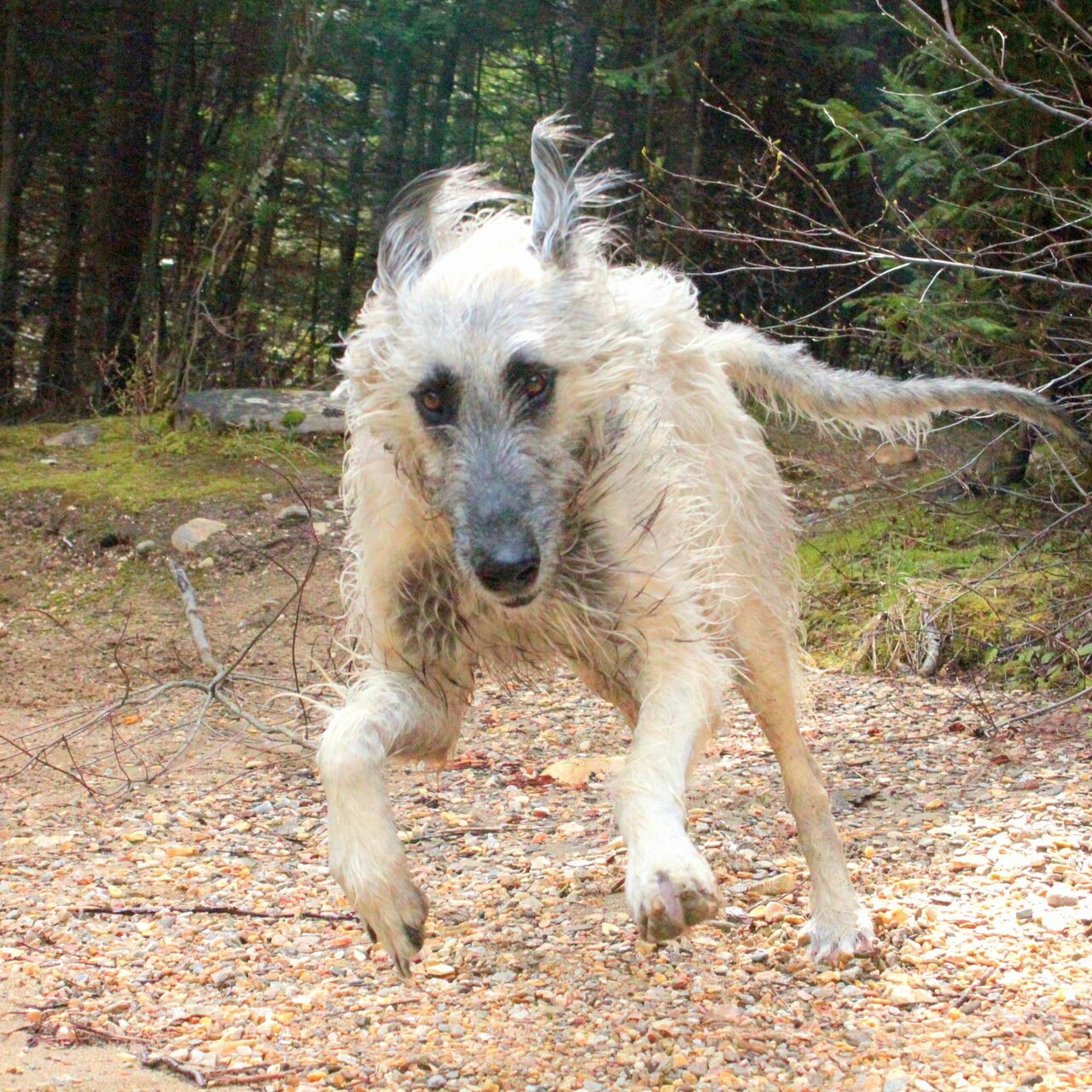 Rylie
Security / Bouncer
Rylie is Silvie's big sister. Her bark is terrifying, and her size imposing, making her the best security guard / bouncer a brewery could have. She's an Irish Wolfhound.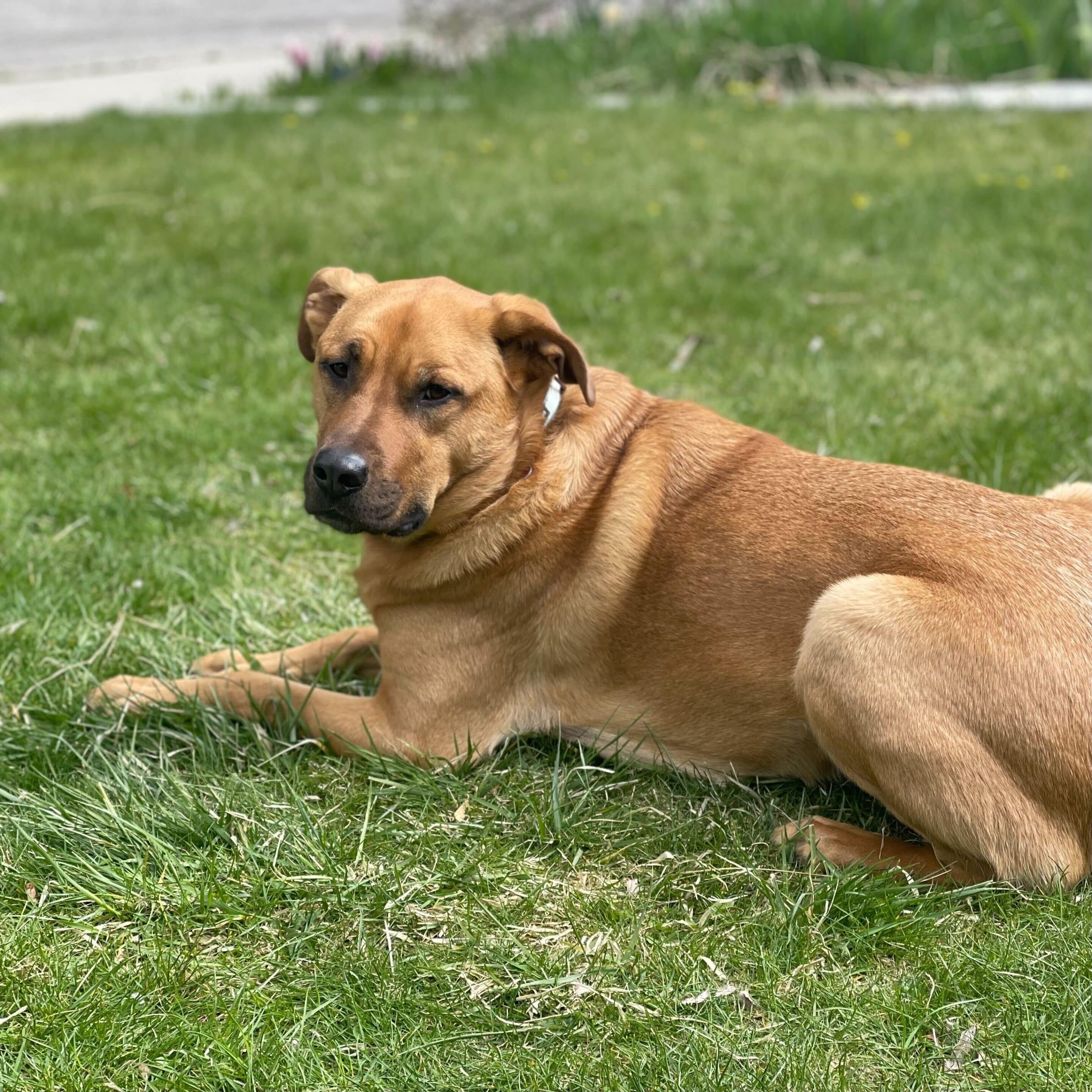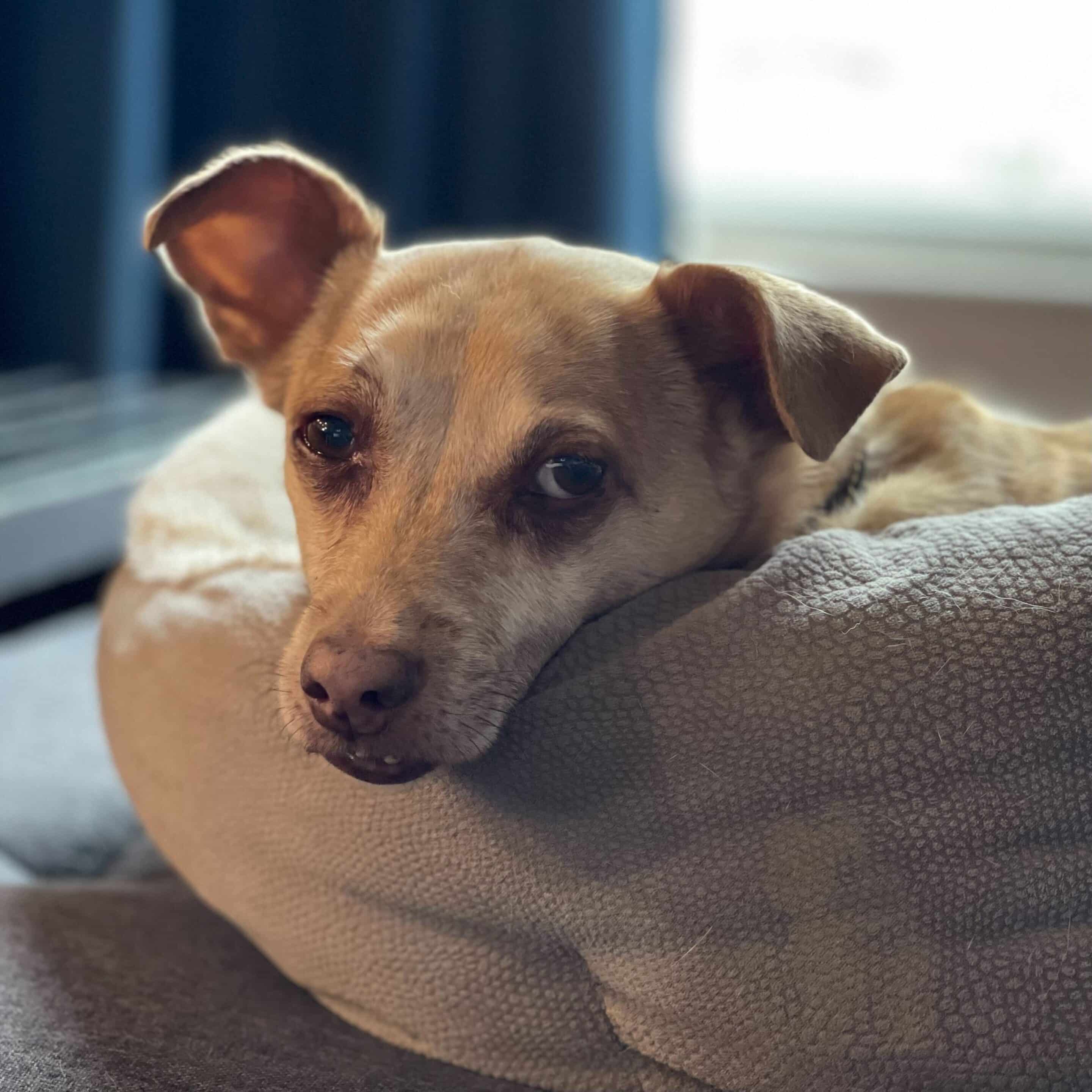 Poka Drake
Poka is a Chihuahua mutt.