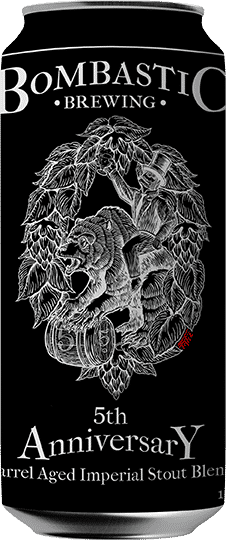 5th Anniversary Barrel Aged Imperial Stout Blend
A 12% ABV blend of stouts aged in Martinique Rhum, Nevada Bourbon, and Kentucky Bourbon barrels.
This dark and foreboding beast slumbered in rum and bourbon barrels for over a year. It has emerged with its intensity taken to new heights. Balance may not be the first thing you think of after taking a sip, but when everything is over the top, we consider that balanced.
Available in:
Pandemonium Imperial Stout
10.5% ABV Imperial Stout with Peanut Butter, Vanilla, and Marshmallow Fluff
This imperial stout combines heaps of peanut butter and marshmallow to bring back a classic. THE FLUFFERNUTTER! Enjoy this throwback for lunch or dinner!
Note: Contains Peanuts
Available in:
Shiver Stout with Thomas Hammer Coffee
10.5% Stout proudly brewed with Thomas Hammer Coffee.
Silky but bold imperial stout with dark chocolate flavors mixing with Thomas Hammer Coffee to create a delightful espresso flavor. A sipper for dessert or breakfast, if so inclined.
Available in: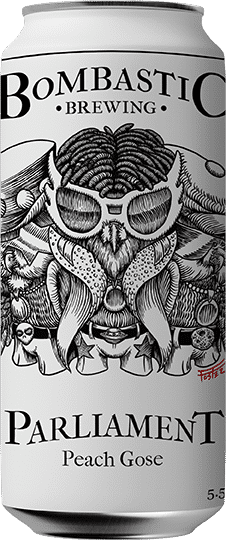 Parliament Peach Gose
5.5% ABV Funky Gose with pure Peach Puree
This mothership of a gose was made with a generous addition of peach puree and paired with sea salt to make a refreshing tart treat. Crushable for any occasion.
Available in:
6/4/16oz Cans
1/6 bbl
1/2 bbl
Stubbornness Barleywine
12.9% ABV English Style Barleywine.
This English-style barleywine delivers the classic bold malt profile with a subtle earthy spice from the hops. Pairs well with dinner or friends.
Available in: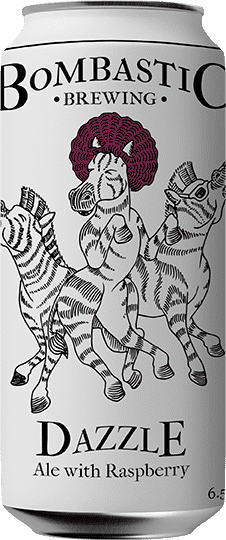 Dazzle Raspberry Wit
6.5% ABV ale brewed with raspberry.
This refreshing, spring / summer beer is co-fermented with a massive amount of all natural raspberry. The result is a sublime fruited beer unlike anything else. Look for refreshing and tart, bright and light, with a distinctively raspberry-like flavor surprising you.
Because we ferment the fruit together with the beer and ferment dry, it retains it's distinct beer character with the raspberry flavor complimenting the beer gently as if it's folded in.
Available in:
6/4/16oz Cans
1/6 bbl
1/2 bbl