Publication:
Spokane 7
Date: July 13th, 2017
Title: On Tap: Bombastic on the barbie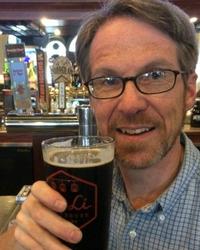 Rick Bonino
Beer Reporter
Rick Bonino has written about beer for The Spokesman-Review since 1994. After 34 years as a full-time writer and editor, during which he spent far too much time worrying about things other than beer, he took an early retirement in December 2011 to set his priorities straight. In addition to this blog, his print On Tap column runs the second and fourth Fridays of each month in the newspaper's Today section.
North Idaho's newest brewery will release its latest beers at a new barbecue festival on Saturday.
Bombastic Brewing's Sleuth imperial porter and Wisdom IPA will make their debuts at the Great Northwest Barbecue & Beer Festival by the Coeur d'Alene Airport in Hayden.
Other local breweries will include Mad Bomber, Orlison, Paragon, Post Falls Brewing and Selkirk Abbey, with both its original Belgian-inspired beers and newer Northwest-style Northern Cross line. Also look for North Idaho Cider and spirits from Up North Distillery.
Bombastic, which doesn't have a taproom, is introducing its beers through events like last month's initial release party at Enoteca in Post Falls. (You can sign up online for info about future releases.)
Sleuth is brewed with dark wheat malt and honey for a roasty aroma and smooth flavor. The initial Wisdom is a hazy New England-inspired IPA with a Northwest hop bite, but that recipe will evolve over time.
Bombastic also is bringing its easy-drinking, Citra dry-hopped Puddle pale (which poured at Enoteca) and a traditional Belgian witbier that has been on tap at North Idaho Cider, its neighbor in the airport business incubator.
The barbecue festival runs from 11 a.m. to 10 p.m. at the Old Airport Armory. Drummin Up BBQ, Boars Nest and Daley's Cheap Shots will have food for sale along with a barbecue competition, grilling demonstrations, a vintage barbecue display and pie-eating competitions.
There will be country and folk music by local artists throughout the day, leading up to a concert by former "American Idol" contestant Kristy Lee Cook at 9. Games will include bounce houses and an inflatable water slide for kids (bring their swimsuits) and mechanical bull riding for adults.
Admission is $9.43 (including fees) in advance online, $10 at the door ($6 for active military and veterans with ID, free for kids 12 and under). The concert is an additional $25; various ticket packages are available online.
A portion of proceeds benefits Rathdrum's Running W Ranch, a therapeutic riding center for people with disabilities.
Be the first to know about new beer releases

Sign up here to get Bombastic Brewing beer near you