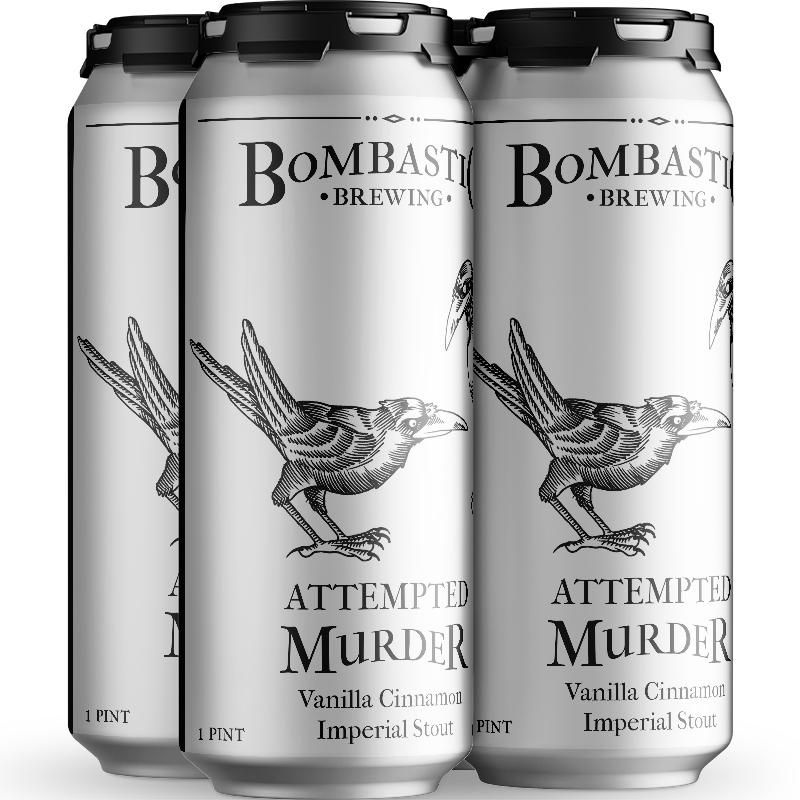 Vanilla Cinnamon Imperial Stout

Description:
10.5% ABV Imperial Stout with vanilla and cinnamon.
Imperial stout with a silky body, aged on vanilla and cinnamon.
Smooth and rich, without a hint of subtlety.
IBU: 47
Accolades:
2021 North American Beer Awards – Silver Medal
Releases:
March 2023
January 2022
December 2020
May 2018
June 2017
We let AI taste this beer, and here's what it had to say.
Introducing our meticulously crafted Imperial Stout with Vanilla and Cinnamon—an embodiment of opulence and flavor complexity that takes your taste buds on an unforgettable journey. This exquisite brew stands as a testament to the harmonious marriage of robust ingredients, resulting in a symphony of tastes and aromas that are sure to captivate even the most discerning of palates.
Pouring into the glass, this Imperial Stout boasts a rich, obsidian hue that captures the essence of a moonless night. As the liquid settles, an inviting tan head forms, exuding an enticing aroma that dances between the worlds of indulgent sweetness and warming spice.
At first sip, your senses are greeted by a lush, velvety texture that coats the palate. A decadent wave of roasted malts unfolds, enveloping the tongue with notes of dark chocolate, espresso, and hints of charred oak. The presence of vanilla adds a layer of sumptuousness, offering a smooth and creamy counterpoint that melds seamlessly with the boldness of the stout. This vanilla infusion contributes a delicate sweetness, reminiscent of freshly scraped vanilla beans, enhancing the beer's luxurious character.
However, it is the addition of cinnamon that truly elevates this Imperial Stout to an extraordinary realm. The aroma of warm, fragrant cinnamon gently rises from the glass, foreshadowing the explosion of flavor to come. As you savor each sip, the cinnamon unfolds with grace, providing a harmonious balance between its natural spiciness and the beer's inherent richness. The result is a delightful interplay between the soothing sweetness of vanilla and the invigorating heat of cinnamon, evoking images of cozy winter evenings and fireside gatherings.
As the finish approaches, the intermingling flavors gradually taper into a lingering aftertaste that leaves a satisfying warmth on the palate—a reminder of the artistry behind this exceptional Imperial Stout. Whether enjoyed as a contemplative nightcap or shared among friends, this brew invites you to savor the marriage of vanilla and cinnamon in a symphony of taste that embodies the very essence of indulgence.

What stores have ALL current Bombastic Brewing beers in stock?
How do I get Bombastic Brewing beers?

Sign up here to be the first to know about a new Bombastic release in your area. We promise to only email you about beer, and keep it brief.
Bombastic Brewing is an Independent Craft Brewery, and we support the Brewer's Association's effort to help us self-identify as independent craft breweries.