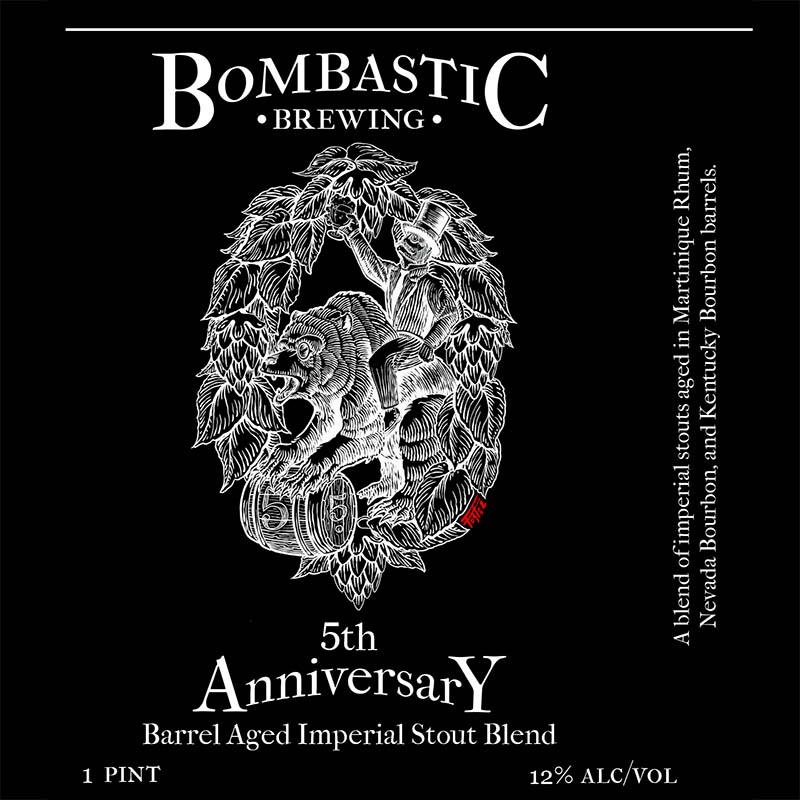 5th Anniversary Barrel Aged Imperial Stout Blend
A 12% ABV blend of stouts aged in Martinique Rhum, Nevada Bourbon, and Kentucky Bourbon barrels.
This dark and foreboding beast slumbered in rum and bourbon barrels for over a year. It has emerged with its intensity taken to new heights. Balance may not be the first thing you think of after taking a sip, but when everything is over the top, we consider that balanced.
Releases:
11/20/2021 – Can Release – See the map to find accounts carrying this beer.
Bombastic Brewing cans can be found in these locations.
Future Releases by email.  Sign up here to get Bombastic beer.