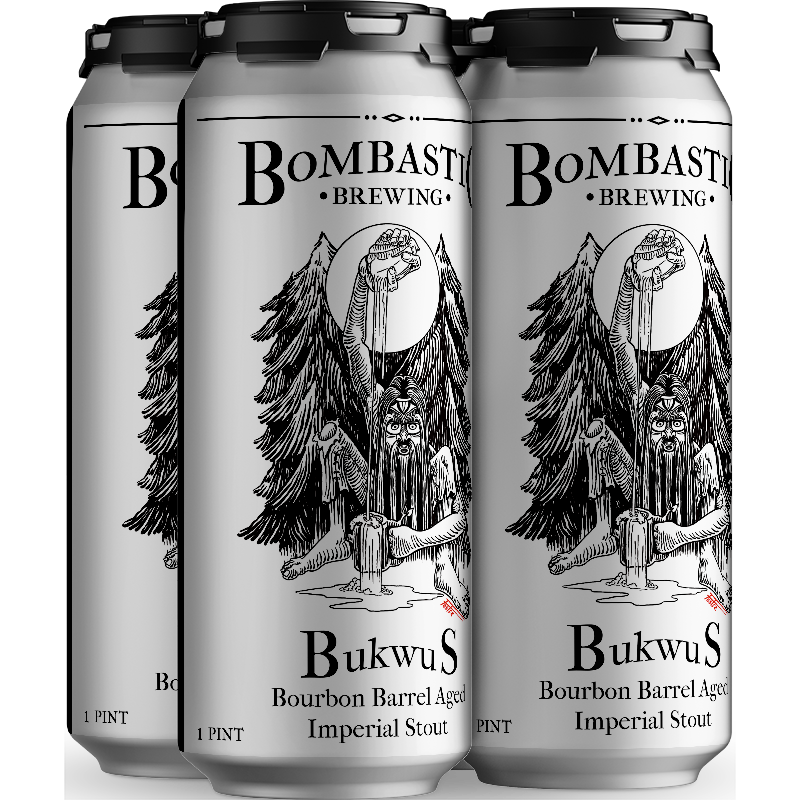 Barrel Aged Imperial Stout

Description:
16% ABV Bourbon Barrel Aged Imperial Stout.
Meet the Bukwus, the Wild Man of the Woods, who lives in the country of ghosts. He offers weary travelers a deceptive delectable feast that, when eaten, turns the person into a ghost who becomes part of the Bukwus' entourage.
Will you fall for the temptation of the Bukwus?
Imperial Stout aged for 14 months on premium Kentucky bourbon barrels.
IBU: 43

What stores have ALL current Bombastic Brewing beers in stock?
How do I get Bombastic Brewing beers?

Sign up here to be the first to know about a new Bombastic release in your area. We promise to only email you about beer, and keep it brief.
Bombastic Brewing is an Independent Craft Brewery, and we support the Brewer's Association's effort to help us self-identify as independent craft breweries.