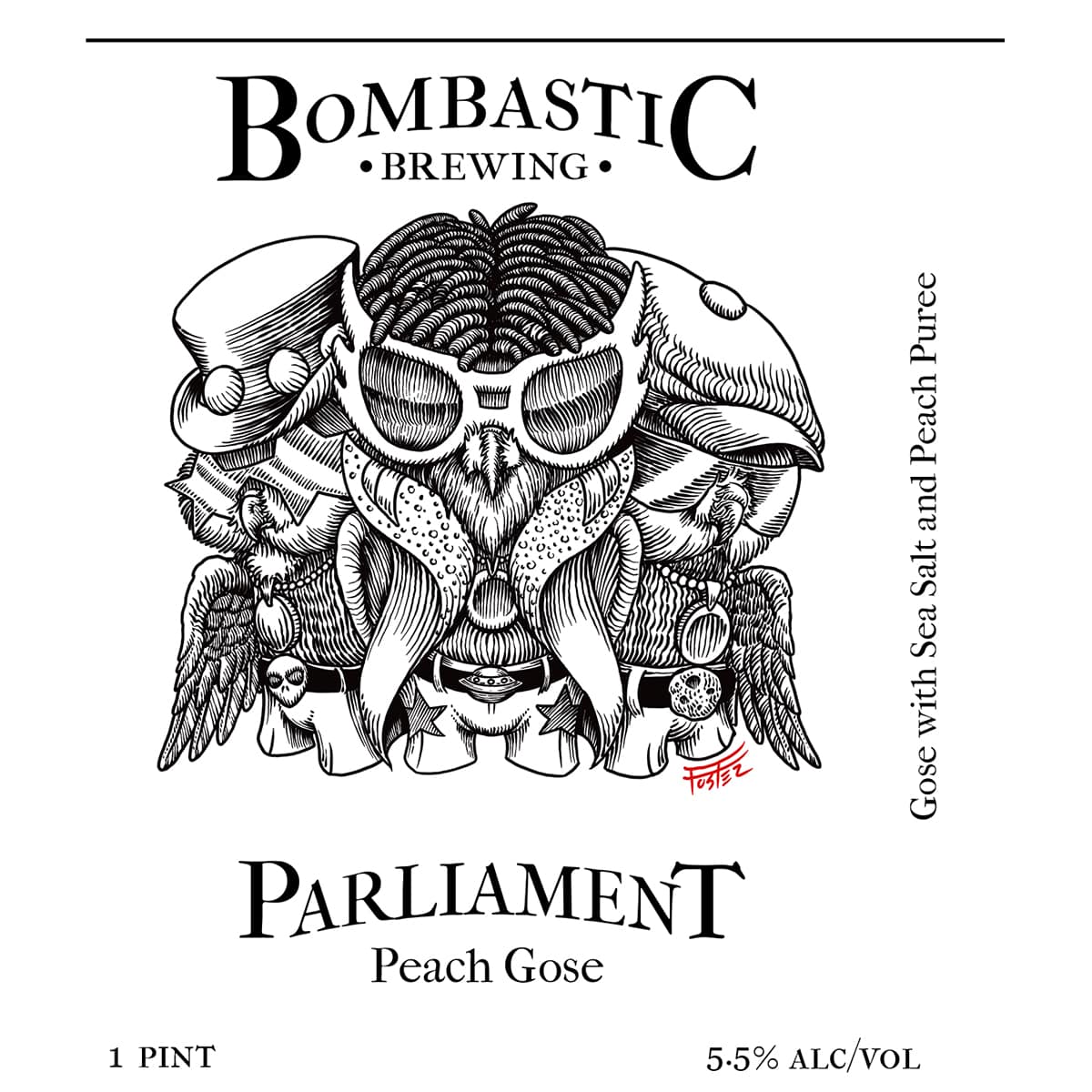 5.5% ABV Funky Gose with pure Peach Puree
This mothership of a gose was made with a generous addition of peach puree and paired with sea salt to make a refreshing tart treat. Crushable for any occasion.
Releases:
7/1/2021 – Can Release – See the map to find accounts carrying this beer.
Bombastic Brewing cans can be found in these locations.
Future Releases by email.  Sign up here to get Bombastic beer.