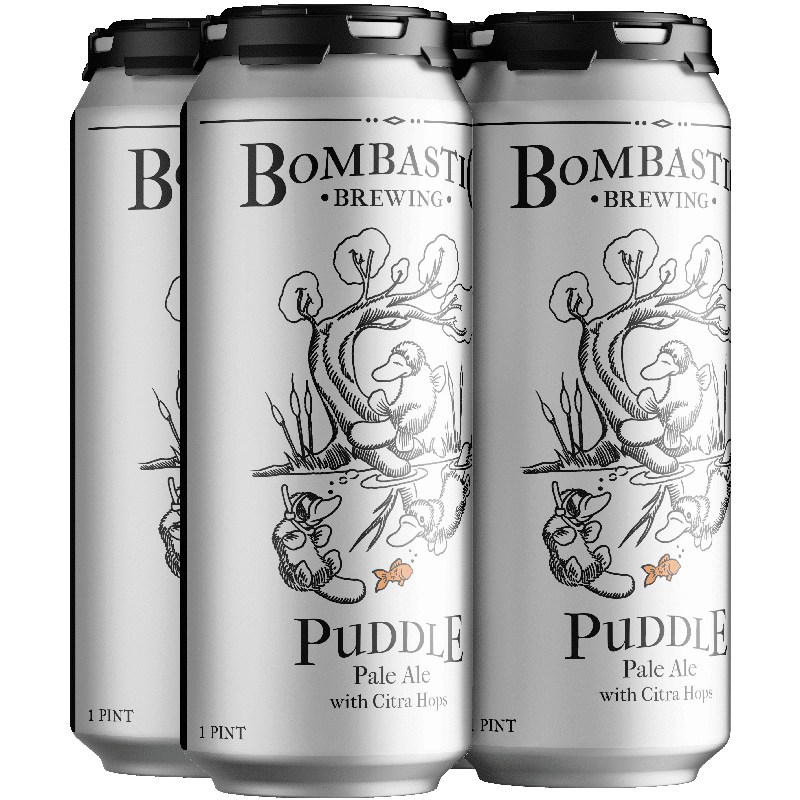 Description:
5% ABV American Pale Ale brewed with Citra hops.
​This is a crisp, flavorful pale ale that's perfect for any occasion. Generously dry-hopped with Citra. The hop profile imparts aromas of grapefruit, citrus, peach, melon, lime, gooseberry, passion fruit and lychee​.
IBU: 31
Releases:
May 2023
January 2023
June 2022
March 2022
May 2018
July 2017
Utah: Available to regular grocery store accounts in Utah through Golden Beverage. Contact Us for help getting Puddle into your store.

What stores have ALL current Bombastic Brewing beers in stock?
How do I get Bombastic Brewing beers?

Sign up here to be the first to know about a new Bombastic release in your area. We promise to only email you about beer, and keep it brief.
Bombastic Brewing is an Independent Craft Brewery, and we support the Brewer's Association's effort to help us self-identify as independent craft breweries.