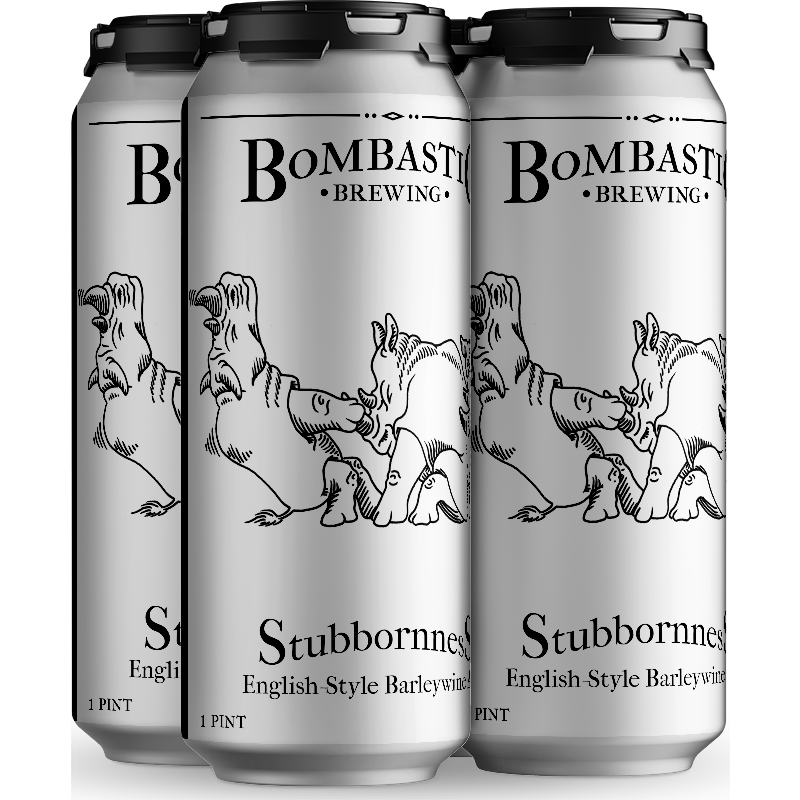 Description:
13% ABV English Style Barleywine.
Inspired by classic English barleywine, look for notes of toffee, caramel, sherry, dark and stone fruits. Enjoy the harvest now, or plant in your cellar for a future harvest as the flavor evolves.
We start with a simple recipe of classic English malt and hops, and use a long-boil method to impart richness and flavor.
IBU: 66
Accolades:
2022 North American Beer Awards – Silver Medal
Releases:
June 2023
June 2021
October 2017
September 2017

What stores have ALL current Bombastic Brewing beers in stock?
How do I get Bombastic Brewing beers?

Sign up here to be the first to know about a new Bombastic release in your area. We promise to only email you about beer, and keep it brief.
Bombastic Brewing is an Independent Craft Brewery, and we support the Brewer's Association's effort to help us self-identify as independent craft breweries.